About Us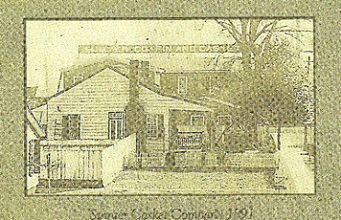 From our humble beginning, Sumter Casket Company is a Privately held Manufacturer and Distributor of Funeral Home Merchandise. Sumter has been blessed to serve Funeral Homes for over 129 years.
Consistent product craftmanship and innovation are a hallmark of Sumter Casket Company. Sumter is always seeking out opportunities and developing better ways to serve our Business Partners. This is noted through our strategic partnerships, which helps Sumter offer a comprehensive line of products. Sumter's offers Traditional burial products, as well as our Xtra Series , the versatile Reflection Cremation Line and the Ami Terra "Love The Earth" products, which are Certified Sustainable by the Green Burial Council.
If you would like to know more about Sumter Casket Company or if you have any questions about partnering with Sumter, please call us at 1-800-552-5251. We will be glad to provide you with the information you need. Due to state law we are only able to provide our products through Funeral Homes.
Thanks for your time.
Sincerely,
Sumter Casket Company
---